We are searching a motive for a painting or a painting itself for a quite while now. This should find it's place in our living room.
Unfortunately we didn't found one, which matched our both prospect and/or wasn't compatible with the rest of our living room.
Yesterday we stumbled upon a motive which was quite nice, but was too small and it was neighter possible to get it in a bigger size nor to find out who was the origin painter of the picture. Now we are searching for the name of the picture and/or the painter.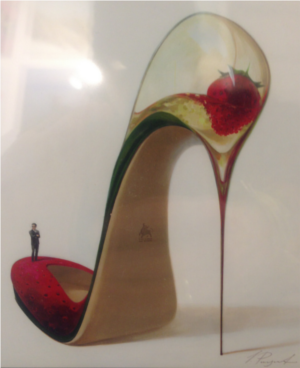 Any hints appreciated at 'blog - at - waja - dot - info'. A photo with higher resolution can be found here
Update: Okay ... an unknown people (many thanks) hinted me, that google image search is the tool that could be very usefull. Google revealed that the painter is Inna Panasenko.
P.S. Is it noticeable that I'm in vacation mode? ;)